'Tis  was season …
Much like mine, up until very recently I'm sure your social media feeds too were overflowing with all kinds of lists, surveys and compilations. Kaun in tha kaun out, kaun hot  aur kaun not, kahan kiya kami rahi aur aur kahan ziyadti, kiya oopar hua aur kiya neechey … matlab ki behno aur bhaiyo har tarha ki cheezain dekhne aur parhne ko mili hain hum sub ko pichle kuch dinon/hafton mein….
I will not lie … kyonke rasm-e duniya bhi thi mauqa bhi tha aur dastoor bhi tau I too had started a draft of a year-in-review kinda thing .. but then I paused and thought and thought some more ….
Dramon ke barey me tau baatein hum hamesha hi kartey hain aur Insha'Allah karte hi rahen ge but we seldom ever talk – as in talk talk. Is liye, main ne socha why not take this opportunity for some heart to heart types dil ki baatein. Kuch nayi kuch purani, kuch main kahoon kuch aap sunaiyen. After all ranting and raving is what we desis do best, nahin? 
Warning: Chai ka cup le aaiye kaafi lambi story hai – bhai saaf baat hai ab jab dramey 30 episode ke ho saktey hain tau mujh ghareeb ki story ko bhi itna tau margin milna chahiye na…
So …. let's rewind back to the begining, not of 2017 but to way back to 2012, to when Desi Rants 'N Raves (DRNR) came into existence.
Woh ek kali siyaah raat thi, bijli karak rahi thi, tez hawa chal rahi thi, baarish aaya hi chahti thi, mano toofaan ka sa sama tha …
Sounds horribly OTT and terribly melodramatic and an entirely appropriate beginning for a desi drama blog, magar afsos aisa koi scene nahin hua tha. Nope, no such sound and light show took place.
Unlike the savvy bloggers I have since had the pleasure of interacting with and learning from, my foray into the world of blogging was purely by chance. There was zip zero planning or forethought that went into the how-to's and how not-to's of the whole thing. In fact had I thought of all this then or known what I know now I would've happily given up before I'd even started. Us waqt blog ka naam sochna hi sab se bara challenge lag raha tha…
Earlier, I had started reviewing on a friend's urging, and DRNR, when initially started, was never intended to last beyond the finale review of Shehr-e Zaat. That the first review  I ever wrote and posted on this blog generated even a single response was a complete shock/surprise and blew me away.
Since then we have grown and how!
5+ years and 21k+ comments later I am truly humbled – by each and every one of you – all of whom who continue to take the time out of your busy lives to not only read, but actually pause to reflect and engage critically with what is being said. Not just by me by everybody else as well. Many are surprised when I remember names or older comments by not so active readers, but this should not be a surprise at all. I truly mean it when I say this is is a huge deal to me – I do not take your participation lightly or for granted.
So … Thank you – all of you. Ji aap jo mujhe shuru se parh rahi hain, aap jo ab mujh kum kum parhtey hain kyon ke main wohi same purani "negative" baatein karti hoon, aap jo mujh se chirti hain magar phir bhi parhti hain,  aap jo mujh ko kos rahi hain kyonke itna lamba parhtey huey aap ki chai thandi ho gayi, aur aap jin se hamari nayi nayi dosti hui hai, aur woh sab log jo yeh soch rahe hain ke yaad-e maazi azab hai yarab bibi review kab likhna shuru karo gi ….matlab ke aap sab ke pyar ka, comments ka, daanton ka, emails ka, messages ka, block karne ka, ignore karne ka ...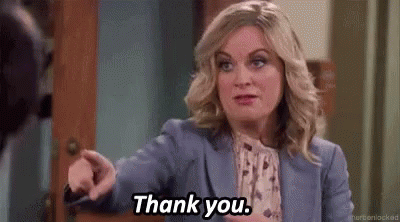 Ok, so the senti part done and dusted, it was genuine, heartfelt and needed to be said, here's a related matter I wanted to bring to your attention – why a platform like DRNR is important and why your support matters so much.
That Pakistani dramas are no longer a product being produced and consumed by Pakistanis back in the Land of the Pure is not some new knowledge I'm imparting, we all know this. I had myself talked about this way back in 2014. But the fact that almost all of our drama discussions this past year have inevitably ended up bringing in the dreaded "T" word – ji ji wohi hamare purane dost TRPs – means that our drama industrialists are still stuck where they were back then – with their heads firmly planted in the sand. The race to gain the highest TRPs continued unabated in 2017, and doesn't show signs of slowing down much in 2018 either.  
What I am saying may come as surprise and fly in the face of those who believe in the happy tidings of things changing in the drama world. But, really, are they really?
Apart from the exceptions and outliers, which exist every single year, the overwhelming majority of dramas are still happily churning out variations of the same old. And why should they change?
Channels and production houses are not non-profits and let's not forget entertainment is big business, and I mean BOHOT HI BARI. As long as consumers/viewers are happily lapping up the regressive story lines, crying along with the majboor aurat ki majbooriyan and sighing over the hot 'n happening couples of the season, why should the big business care about the causal link between irresponsible imagery and social impact. Any one remember the recent massive mainstream hit Yakeen Ka Safar?

I have written about my issues with that serial extensively so will not rehash them but the fact that apart from commentators here, nobody else seemed to have a problem, goes a long way towards proving my point – a truly independent platform like DRNR needs to exist, where an alternative opinion can be voiced, as an alternative to what the drama industrialists tell us that the TV viewing public wants. Sure, many may do – but NOT all.
As a historian I study societies and cultures and I do this not merely by sitting in dusty archives, but also by actively engaging with "texts" produced by the societies in question. These include, but are not limited to, literature, paintings, films, dance, theater, music, street art, and TV. Ergo, TV dramas are no longer mindless fluff but are now serving as intellectual windows into the inner workings of Pakistani society.
And it is this analytic lens that I bring to my reading and criticism of Pakistani Dramas. If my critique is casually dismissed as having an agenda – to not promote a positive image of Pakistan and/or Pakistani Dramas to the world –  or DRNR airily declared a sell out – either because pandering to favourites or biased against X star or Y writer or D channel – then nothing is further than the truth. The fact that 21+k other commentators thought what I said worthwhile enough to engage with, means that my writing may have some value – ziyada nahin, lekin zara sa tau sahi.
DRNR may have started off as a lark, but it stopped being that a long time ago. Now we are a bonafide forum where issues are real, debate as genuine as it is passionate; we get hot and heated but never personal or gossipy, and we steer clear of deliberate controversy. This is not a place where we court mindless agreement, but we do expect to be heard with open minds and afforded the benefit of the doubt. Over time we have evolved as a safe space to express ideas and opinions, particularly for women.
With time, the context within which DRNR had initially started has changed radically. There are review sites galore and reviewers aplenty, and it is fabulous to have such diversity of fora and voices. I was recently asked about DRNR and its place in this rapidly changing  world of Pakistani Drama Reviews and it got me thinking.
With this being the only personal blog in the midst of the professional review sites, mainstream news platforms, PR houses, and channel run blogs, DRNR will by definition always be a small fish in a very big pond. But that is how and where change begins. Change does not initiate from the mainstream, it always starts off from the margins.
That despite standing and speaking from the margins we have not just survived but thrived is very encouraging. We are today a place for reviews of, and conversations about, not just the flavor-of-the-month dramas but also the off-beat/indie/artsy projects, the kind that are edgy, don't have huge publicity budgets, air on the "wrong channels", or simply just don't match up to mainstream sensibilities.
With your continued support, I am hopeful that changes will happen, not the band-aid kind, the drips and drabs we are seeing now, but the real systemic kind. Hum dekhen ge, lazim hai ke hum dekhen ge ….

What's New in 2018 on Desi Rants 'N Raves
Drama reviews will continue to be the front and center of our conversations on DRNR. As noted above, the fact that this is a personal blog, means that professional and personal commitments – life in short – do come in the way, but I am continually working on finding creative ways to keep the conversations going. Earlier we had Alphabet Soup, a hugely succesful series of posts, where we looked at dramas thora alag se, then recently we had D'Buzz, another reader favorite.
Naye saal ke saath nayi series tau banti hai, so it's my great pleasure to announce Desi Reads. For many years several of you have been asking for a book club/reading group and despite my best intentions it just never quite gelled – till  now. Stay tuned!
I shall announce the specifics shortly and as always we will work together on ironing out the kinks as we go along. Needless to say I am super excited and looking forward to discussing classics of Urdu literature. Meanwhile, please help spread the word. Would be fab to have new friends, who don't necessarily have to be drama watchers. Do invite others to join in our reading adventures. 
Other than this confirmed series, there are a couple other ideas simmering on the back burner. Un ke liye thor aur intezar – shukriya! So bilkul, I am excited and looking forward to a hot 'n happening 2018. And yes, yes, reviews will be back. Pakka wala w'ada!
Tau Janab! Kaisi lagi meri itni lambi baat! Warn kiya tha na – draggged hai 30 episode types!
Ab bhai jo bhi hai main ne tau apni keh daali. Ab aap sunayen … what did you make of my ramblings? I know I was even more incoherent than usual – sorry! Been away too long! Acha, yeh bataaein what about the reading club announcement? Any suggestions for a possible new series? Kuch out of the box qisam ka idea? Any new dramas you would like me to review, and please not those that are already 500 episodes in! Aur haan meri itni lambi chutti par daant lagane pe koi rok tok nahin hai … aap ki mujrim hazir hai judge sahib!
Bas ab jaldi se aa jayen, waiting to hearing from you all… been too long!
Chalte chalte, thora late tau ho gaya hai but achi baat ke liye waqt ki koi qaid nahi honi chahiye, so … sending you and your loved ones lots of good wishes for a safe, happy and healthy 2018.